01
Digital Marketing Mastery
02
Compelling Creative Content
---
Digital Marketing Creative Content Amazon & Shopify
Digital Marketing Creative Content Amazon & Shopify
Trusted By Brands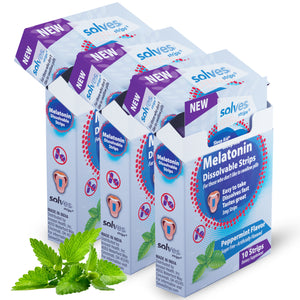 Digital Marketing Creative Content Amazon & Shopify
Digital Marketing Creative Content Amazon & Shopify
Customized eCommerce Solutions for You
Our bespoke, full-spectrum eCommerce solutions match your business's stage and aim for long-term success. With over 10 years of experience, our proven process addresses your distinct needs, guiding you towards your goals. Count on us for truly beneficial strategies.
Our Proven Process
We'll guide you to establish a triumphant brand, successful product optimization, and a sturdy digital footprint on Amazon and Shopify.
01
Build a Solid Foundation
We begin by ensuring your brand and products are set up for success. Our team will test your products, gather feedback, and make expert adjustments to optimize your offerings. This process may include refining your branding, packaging, and positioning to create a strong foundation for growth.
02
Launch and Refine on Amazon
We leverage the high purchase intent of Amazon's marketplace to gather unbiased feedback and fine-tune your products. By positioning your products for scalability on Amazon, you can make any necessary adjustments before expanding to Shopify.
03
Scale with Targeted Advertising
Once your brand is firmly established, we'll create tailored ad campaigns to aggressively grow your business. By focusing on ads that resonate with your target audience, we'll help you scale your brand nationally or globally.
eCommerce Experts
★★★★★

I was initially hesitant to work with an agency since I have had a few that didn't do a great job. However SFA is different and takes care of the little guy. They helped me tremendously on Amazon and in 30 days my sales grew by 4x!

Working with Sell From Anywhere has been fantastic. My listings look better than ever and allow me to compete with the largest brands in my category. I can't wait to start the next phase of our project!

Right now I need to focus on making sure we have enough product!

Richard Westhaver, Founder, Dirty Dicks Hot Sauce

Norwell, MA
★★★★★

Working with Sell from Anywhere (SFA), has been a great experience, they are very knowledgeable, very organized and collaborative. Once I started using SFA my revenue skyrocketed, they know how to navigate Amazon and the social media platforms, Sell From Anywhere put me in the best position to grow my business, Kyle and his staff went above and beyond what we had initially agreed upon, I gave them 5 starts but it should be 10 stars, I would highly recommend Sell From Anywhere, to anyone who wants to grow their company.

Russ Loftin, Founder, Taco Toaster

Los Angeles, CA
★★★★★

When I was first looking for help with my digital marketing, I was a bit hesitant to go with SFA. But after speaking with them and looking through their services, I knew I was in good hands. They did an amazing job not only helping me with my Shopify storefront, but also helping me to maximize my Amazon sales. I was amazed at the results and would recommend SFA to anyone looking for digital marketing help

Author's name

Los Angeles, CA
★★★★★

We have had issues with hiring agencies in the past. Cautiously we choose SFA for our digital marketing needs because I wasn't sure they had the expertise I needed. However, I am so glad I decided to give them a try! Their team was knowledgeable, responsive and friendly. They not only helped me with marketing my Shopify store but also helped me to optimize my Amazon listings. I am extremely satisfied with the results and would highly recommend SFA for any digital marketing needs!

Author's name

Los Angeles, CA
Bring your brand vision to life by completing our project intake form.
Start a project